Adtec Healthcare has moved to Twickenham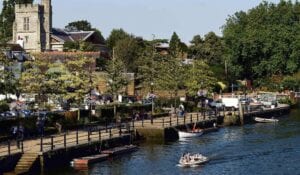 It is official, we have moved!
We are proud to announce that due to our remarkable growth over the years and to serve you better with even more space, we have decided to expand our company and move location to a bigger office. Adtec Europe Ltd and Adtec Healthcare will now be based at the beautiful and leafy area of Twickenham.
Whilst the new office location is under renovation, the majority of our team will again be working from home, but customer visits and meetings will still take place as usual. We look forward to moving into our new office around mid-August once the renovations are completed.
Loyalty from customers like you has fueled our continued growth. Thank you for your ongoing support.