Our patented 6 electrode Cold Plasma Torch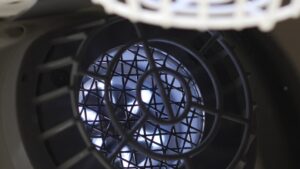 The Adtec SteriPlas features a patented 6 electrode cold plasma torch. It's proven efficacy for the destruction of all forms of bacteria including multi-resistant bugs makes it an alternative to antibiotic therapy for the treatment of wounds, surgical site infections and medical dermatology skin conditions. This is due to the unique physical mode of action delivered with our cold plasma as opposed to the chemical mode of action demonstrated with antibiotics. Broader studies have shown that antimicrobial resistance is unlikely to be generated with cold plasma treatment because of this.
A huge collection of our peer reviewed publications documents the clinical efficacy and safety of our medical device across a broad range of conditions including diabetic foot ulcers, left ventricular assist device (LVAD) infections, deep sternal wound infections, actinic keratoses and acne.
To learn more about our medical device or to obtain one in your clinic practice, please contact us at info@adtecplasma.com